Its the happy memories of your wedding day that you want to hold onto forever, not the bills! No matter what your budget is, here are ten simple ways from The Wedding Company to trim your budget!
1. Before you get fixated on a 'look' for your floral decoration, research what type of flowers are in season! There are vast price differences even between types of roses.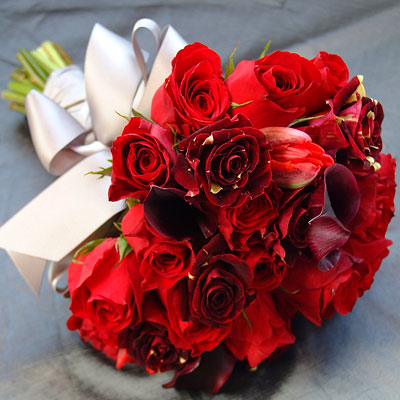 2. Restrict your guest list to your close friends and family. Be firm! If you're on a tight budget, try not to invite the whole office or your long-lost high school pals.
3. Buy your dress at a sample sale, on eBay or even rent one!
4. In addition to serving water and juice, restrict your alcoholic beverages to beer, wine and perhaps sparkling wine, not champagne. Try to negotiate some free corkage from your venue too!
5. DIY – make your own invitations. Visit www.papersource.com for inspiration.
6. Consider a lunch or afternoon tea reception and serve finger sandwiches, light canapés, lemonade, gourmet coffee and tea.
7. Do your own makeup. Practice beforehand and take some photographs of yourself.
8. Ask nicely! Everyone appreciates a polite bride.Who knows, the vendor may like you and give you a break!
9. Consider using an iPod with different playlists for each part of the evening instead of hiring a band. Assign a friend to be the 'DJ'.
10. Pick a weekday wedding instead of a Saturday or Sunday, vendors may be more willing to negotiate. Often, venues will have a lower minimum charge too.
Just spent some time in Whistler, Canada, home of the 2010 Winter Olympic games. Its such a beautiful place, I didn't want to leave! With stunning lakes, abundant foliage and majestic mountains, I would imagine that its a great place to get married, definitely very different from the traditional Hong Kong style weddings! Would be amazing for a honeymoon too!
Mandarin Oriental Hong Kong, one of our favourite hotels, will host their annual wedding fair on the 1st May 2010 from 2 – 6 pm. The fair will feature a fashion show by Dorian Ho, jewellery displays and bridal hairstyling and makeup demonstrations by the Mandarin Salon. Its a great way to check out their Connaught Room, perfect for a mid-size wedding celebration.
American Express Centurion & Platinum members get a 'buy one get one free' offer before April 22nd and entrance tickets are priced at $60. Call the Mandarin Oriental directly for more information at 2522 0111.
Hitched! That's the name of Hong Kong's newest bridal salon. Founded by a Cambridge educated lawyer and a fashion connoisseur and featuring wedding gown designers such as Rivini, Selia Yang, Lela Rose, Nicole Miller and bridesmaids dresses from Priscilla of Boston, Hitched! is worth checking out for our brides to be! They are accepting appointments from April 24th onwards, what are you waiting for?
Hitched! is located at Room 1501, 72 Bonham Strand East, Sheung Wan, Hong Kong. By appointment only 2815 8330.
I recently met the founder behind Global Nomad, an experiential travel company based in Hong Kong. For those who have 'been there, done that', Global Nomad can create the ultimate travel experience, perfect for that unforgettable honeymoon or even for a second honeymoon!
From stylish river cruises on the Amazon jungle, to Antarctic expeditions (with Relais & Chateaux gourmet cuisine on board), hopping by charter plane around top safari camps in Africa to the outback of Australia or heli skiing in the Swiss Alps, British Columbia or New Zealand, tracking pods of whales in the Galapagos on board National Geographic ships equipped with sonar, to gourmet & wine tours of Burgundy or Tuscany, cultural heritage tours from Burma to Russia, or escaping to nearby private islands in the Philippines, send them your travel wishlist and see what they design just for you.
Call (852) 2159 9133 or email info@global-nomad.com